I just survived my first motorcycle ride in Ecuador.
Actually, I should say I just ENJOYED my first motorcycle ride in Ecuador. And the bike was, technically, a scooter.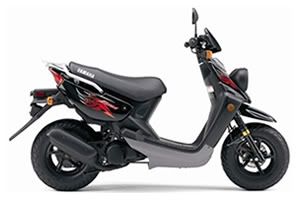 The ride was one of those very happy Ecuadorian accidents that happen. My friend and I had just stopped by to say hello to our friends at
Ecuador Freedom Bike Rental
. It's a mountain bike, scooter, dirt bike, and motorcycle rental shop that they just opened up last week, so while we were in the neighborhood we thought we would stop by and see how they were doing.
When we got there, Court, one of the owners, was just closing up shop. His enthusiasm for bikes is contagious, and he loves to share what he knows with people. Which may explain how 10 minutes later I was perched on the back of the bike above, heading off into Cuencan traffic in rush hour.
Um. . . whee?
After the first five minutes, when I wondered if we were going to die since we launched right into one of the busiest roundabouts in town, I settled down into the sheer awesomeness of zipping through the streets. We stopped off at the Supermaxi for dinner supplies and then headed out to find home.
Remarkably, we didn't even get lost once! Cuenca is laid out in a general grid, especially around the Centro, which is the historic downtown. We went through the Centro, across Avenida de las Americas (one of the biggest streets in Cuenca) and up and down the hills to my friend's house without incident. We only really got crowded by a driver once, in the turn lane on Avenida de las Americas, and other than that the drivers were really pretty polite and good about sharing the roads even on the roundabouts.
All in all, it was a super fun ride. The scooter was an automatic, so it was really easy to steer once Court showed us what to do, and even as night fell we could see perfectly well. Definitely going to have to try that again!